47th Regiment Royal Artillery operates the Watchkeeper Remote Piloted Air System (RPAS). This provides the British Army with Tactical Intelligence, Surveillance, Target Acquisition and Reconnaissance (ISTAR). The Watchkeeper RPAS is able to fly for 14 hours and carries an Electro Optical / Infra Red and Radar Payload. The system is normally flown from MOD Boscombe Down with fully functional Air Traffic Control (ATC) and airfield facilities.
A 90 Day Exercise was designed to challenge, develop and test their Tactics, Training and Procedures. The Regiment has deployed to Keevil Airfield in Wiltshire which has no ATC or airfield facilities. Keevil Airfield is based in a valley north of Salisbury Plain Training Area (SPTA). Due to its lower elevation, there is no line of sight with Boscombe Down ATC 30 km away. From Keevil Airfield, the Watchkeeper RPAS is flown into SPTA where it supports British Army training. The training sorties last 6 – 8 hours, whilst remaining in constant communications with Boscombe Down ATC.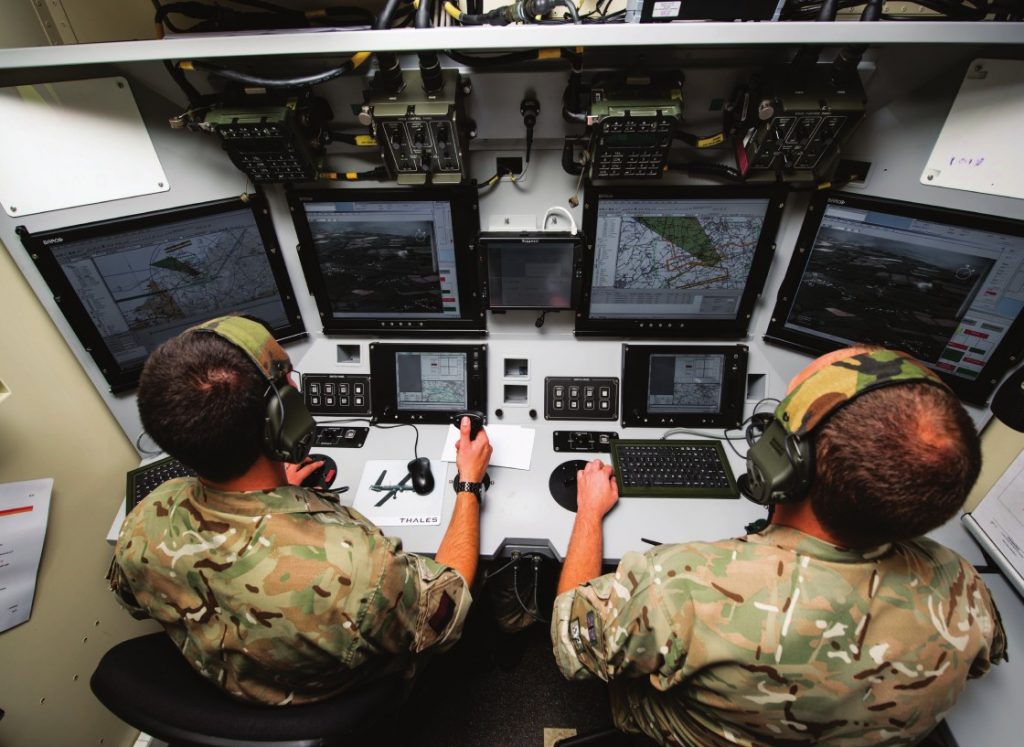 SoftLine Solution – Versatile & Easy To Use
The versatility and ease of operation of the Mimer System will allow 47th Regiment to employ this equipment on future deployments, when operating in remote areas of the world supporting our Troops.
In order to improve safety by adding another method of communicating with Boscombe Down ATC, 47th Regiment Royal Artillery has employed the MIMER SoftLine system to create a Radio over Internet Protocol (RoIP) repeater to bridge the high ground in between Keevil and Boscombe Down.
The system is connected to an ICOM IC-120E on either end. The link between the 2 radios is connected through the SoftLine unit and internet. This allows the Watchkeeper Pilots to operate using their internal radios to communicate with Boscombe ATC. All of this without direct line of sight which adds yet another layer of safety to their Operations from Keevil Airfield.
See our range of ICOM VHF airband radio equipment at https://twowayaccessories.com/product-category/radios/marine-and-air-band-radio/